Our database knowledge, experience and skills are extensive. From mobile databases to large complex mainframe databases you can say we have designed, worked and administered them all.  We can help you out.
SQL Server 6, 2000, 2005, 2008, 2012, 2014, 2016
MySQL
SQLite
MongoDB
DBISAM, Interbase, Postgresql, Oracle
Amazon Web Services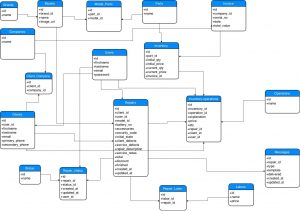 We have architected hundreds of databases into high performance backend engines that effectively drive our applications.
We have done many different types of data migrations from many different sources and with a mix of old and new database versions.  Its  become a routine requirement for us, so we usually do it fast and we do it right the first time.
Remote or local, we are at home setting up and configuring any new database instances to power your applications and migrating data into it from any source.
We take a lot of pride in taking care of databases, profiling as needed and tweaking for continuous improvement.

We're also awesome in the art of Performance Tuning
If you have any type of database problem, we will find it.