Responsive websites means your web pages will seamlessly display great on a Desktop PC, a Tablet device as well as on all Smartphones.
Mobile traffic now accounts for more than half of total internet traffic so if your web site is not yet responsive, you're missing out on a lot of traffic!    This trend is so prevalent that Google has begun to boost the ratings of sites that are mobile friendly if the search was made from a mobile device.   This has the net effect of penalizing sites that are not mobile friendly.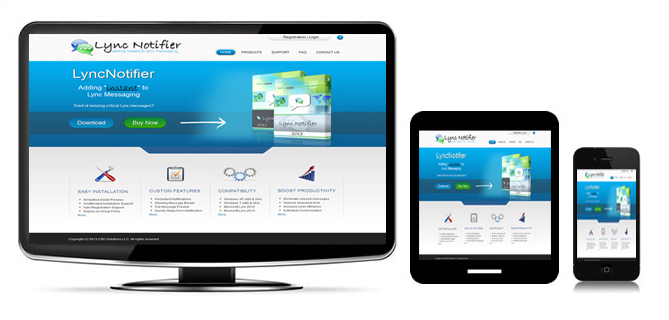 Responsive sites serve two different needs so two different approaches need to be considered – Responsive Business Information and Responsive Business Data.
Responsive Business Information
If your business web site is not yet responsive, now is the time to do it. We can advise on a number of avenues you can take to achieve a modern website. Some effective options are even FREE!
As the demand increases for businesses to share their data to mobile devices responsive web design has become important.
We securely surface your business data in responsive pages using a framework such as Bootstrap or Skeleton in conjunction with custom built .NET, PHP or Amazon Web Services.
Extending your custom data to your mobile customers is easier and more affordable then you think!   Contact us for more information.
Responsive Frameworks for Business Data
Bootstrap is the most popular HTML, CSS, and JS framework for developing custom responsive, mobile first projects on the web.    We've been using this framework since 2013 to develop and deliver some pretty slick stuff.    One codebase really can do it all! More..
You should use Skeleton if you're embarking on a smaller project or just don't feel like you need all the utility of larger frameworks. Skeleton only styles a handful of standard HTML elements and includes a grid, but that's often more than enough to get started.More..